TOPOS 15
Kriegswelt
---
Inhalt
AUFSÄTZE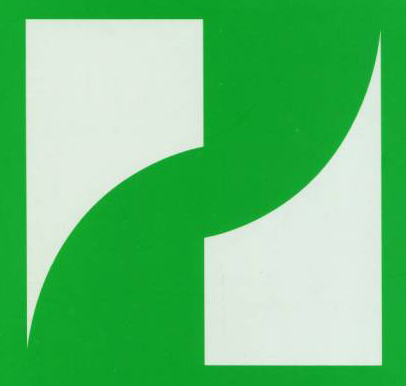 Dieter Kraft:
Stoa und Gnosis - Anpassung und Verweigerung. Typologische Aspekte zweier antiker Ideologien (als PDF)
Werner Wittenberger: Die etwas andere Globalisierung oder die Aktualität der Romantik
Hans Heinz Holz: Der verlorene Frieden. Erster Teil
Ernst Woit: Kriegsentwicklung, Kriegsschauplätze und Kriegsfolgen im 20. Jahrhundert
Wolfgang Richter: Der Krieg - das Gewissen der Welt. Betrachtungen über den NATO-Krieg gegen Jugoslawien und die neue Weltordnung
Domenico Losurdo: Der schwierige Universalismus. Menschenrechte, sozialer Konflikt und geopolitische Kontroverse
Hans Heinz Holz: Natur und Metaphysik bei Leibniz. Wolf von Engelhardt zum 90. Geburtstag
---
Abstracts
Dieter Kraft: Globalisation is not only an imperialistic term of the present time. We know the process of globalisation in history. Two periods are well-known: Hellenism and the Roman Empire. Both epochs are accompanied by philosophies and religions which try to give a special answer to the global challenges of existence and society. Two types are significant for different ideological arguments: Stoicism and Gnosticism. Stoicism affirms the new development and gives a universal philosophic platform for adaptation. Gnosticism refuses recognising new conditions and condemns the world with its divine rulers. Stoicism is looking for harmony, Gnosticism is searching a radical conflict. Two types of ideology interesting in history and the present.
Werner Wittenberger: The military doctrine of nuclear first-strike capacity has today its economic correspondence in the global domination of market. The ideological agents of economic supremacy veil »globalisation« with a kind of metaphysics which belongs to inheritance of the epoch of the enlightenment. Indeed that epoch produced a notion of world leading to modern political liberalism. J.G. Fichte – in prolongation of J. Locke and other ones – focuses in his »absolute Ego« the world on one single centre. Today's globalisation has the same target. For this reason the critics of romantic philosophers on the enlightenment has an certain actuality, as for the romantic philosophy there is not only one single centre . The centre is the world as a whole, that means globality is always plurality.
Hans Heinz Holz: The mutual dependence of all fields of production and communication in modern societies unavoidably makes war »total«.and does no longer allow the separation of military and civilian sectors. As a result of World War II there existed a world-wide feeling for the urgency of accomplishing a new level of international relations in order to secure peace. The United Nations were expected to be the starting point of a new world society based on universally accepted rules of international law for the maintenance of which individuals might be kept responsible. The Nuremberg Trials seemed to be the beginning of a new age of legalism among the nations. In a second part (following in Nr. 16) the failure of these hopes will be analysed.
Ernst Woit: Twentieth Century was an age, characterised by wars of a new quality in history. The development of science and technology rendered it possible to produce extremely destructive weapons and other means of warfare. Struggling for predominance the imperialistic states caused two world wars and many other wars all over the world. Fighting against these imperialistic politics of war people twice in this century tried to gain an alternative peaceful socialist society. The matter of this article is the attempt, to analyse the most important tendencies, characterising the development of warfare in this age - above all globalisation, goals and means of warfare, theatres of wars and their results. The research leads to the view, that also the new century will be characterised by imperialistic wars, because imperialistic capitalism has not yet ended planning and carrying wars against all efforts to realise a more just world economic system.
Wolfgang Richter: After the ending of Cold War the USA proclaimed a »New World Order« to seal capitalist foundations and to confirm US hegemony forever. In this political philosophy only the »right of the strongest« is valid. International law is ignored, UN are marginalized, the relationship of the USA to »the rest of the world« is determined by a new kind of colonialism. The war against Yugoslavia has demonstrated - by ist criminal war-fare as well: the USA are decided to implement their hegemony in all ways and with ultimate brutality. This policy is accompanied by a world-wide ideological attack, using the term »human rights« in order to push American Imperialism. There does however exist some resistance such as the European tribunal against the Yugoslavian War.
Domenico Losurdo: In view of universalism an extreme change of positions took place during the 20th century. The ideal of a solidary and united humanity globally generated a magnificent political and cultural movement. The face of the earth was essentially altered. Billions of people participated in this development. Today the face of the earth is to be changed again - universal as well - yet in an opposite direction and exclusively for capitalist profits. Neo-liberalism is endeavouring to establish a New World Order thus destroying the achievements of humanistic universalism. Global hegemony versus human rights, free markets versus social justice, war-oriented policy versus international understanding. The global dictatorship of the bourgeoisie is more and more getting unlimited. Nevertheless there is still one big counterpart: China. The bourgeoisie is intending is intending to paralyse this big counterpart in different ways.
---
Editorial
Die im Editorial von Heft 13/14 angedeutete Möglichkeit, daß TOPOS mit dem letzten Jahre des Jahrhunderts sein Erscheinen einstellen könnte, hat so zahlreiche Rückmeldungen des Bedauerns bis Protestes ausgelöst, daß die Herausgeber sich unter den Anspruch eines sozusagen kategorischen Imperativs gesetzt sahen, ungeachtet der schwierigen materiellen Bedingungen die Fortsetzung der Zeitschrift zu versuchen. Damit die Existenz von TOPOS dauerhaft gesichert werden kann, sind wir allerdings auf die Mithilfe unserer Abonnenten und Leser angewiesen. Die Abonnementsgebühren müssen pünktlich beglichen werden; die Zahl der Abonnements muß steigen, und dazu bedarf es der Werbung von Mund zu Mund. Wer TOPOS so schätzt, daß er es weiter lesen möchte, hat doch auch vielleicht die Möglichkeit, andere zum Einstieg zu animieren.
Mit Nr. 15, der ersten im Jahre 2000, beginnt in mancher Hinsicht ein neuer Abschnitt in der Herausgabe von TOPOS. Verlag und Druck übernimmt der engagierte Verlag La Città del Sole, dessen Verleger, Sergui Manes, einer der ersten war, der auf dem Fortbestand von TOPOS mit Nachdruck insistierte. Die Herausgeber danken ihm dafür, daß er Mühsal und Risiko der Edition einer für ihn fremdsprachlichen Zeitschrift auf sich nimmt. Von Andreas Hüllinghorst, den andere berufliche Arbeiten in Anspruch nehmen, übernimmt Dieter Kraft (Berlin) die Redaktion. Wir begrüßen ihn als einen einsatzfreudigen Mitarbeiter, dessen leitende Tätigkeit den Herausgebern jene Entlastung bringen wird, ohne die sie die Arbeit an TOPOS nicht hätten fortsetzen können. Daß Dieter Kraft seine Erfahrungen im universitären Bereich der DDR einbringen kann, wird auch eine inhaltliche Bereicherung von TOPOS bedeuten.
Das Gesicht von TOPOS soll weitgehend dasselbe bleiben wie bisher. Die Rubrik »Aus den Archiven« wird nicht mehr in jeder Nummer bedient werden. Dafür soll die Rubrik »Aus Literatur und Forschung« in Zukunft um einen Rezensionsteil erweitert werden, den wir in den nächsten Nummern systematisch aufzubauen beabsichtigen. TOPOS wird auch weiterhin versuchen, das Ganze unseres wissenschaftlichen Weltverständnisses zu thematisieren und an jeweils einem Problemkreis aufscheinen zu lassen. Das heißt: Der universelle Bildungshorizont materialistischer Dialektik soll im speziellen Thema gegenwärtig sein, dem spätbürgerlichen Kulturverfall das aktive Leben in der Kontinuität des Kulturerbes entgegengehalten werden. Die Arbeit an einer neuen Gesellschaft bedarf der geistigen Kraft, die aus diesem kulturellen Boden kommt. Dazu will TOPOS einen Beitrag leisten, reflektierend, eingreifend und angreifend. »Ist erst das Reich der Vorstellung revolutioniert, so hält die Wirklichkeit nicht stand«, schrieb Hegel. Wenn wir auch den Umschlag von Denken in Handeln nicht so optimistisch unmittelbar erwarten dürfen, wie es hier klingt, so ist es doch richtig, daß die zielstrebige Veränderung der Wirklichkeit die Vorstellung vom Erstrebenswerten voraussetzt. Diese Vorstellung gilt es wachzuhalten, wenn uns die Enttäuschungen über die Rückschläge der Menschheit auf dem Wege zur Humanität in die Resignation zu stürzen drohen. Das 20. Jahrhundert war ein Jahrhundert des Krieges. Das 21. Jahrhundert hebt an mit ungehemmter imperialistischer Machtentfaltung. Eine Zeitschrift, die die Topik des Zeitalters kenntlich machen und auf den Begriff bringen will, hat diesen Zustand der Welt zu reflektieren. Sie muß aber zugleich die Vorstellung der Gegenmacht heraufrufen, die uns die Zukunft aufschließt. Der Name unseres neuen Verlags, der den Titel von Campanellas Staatsutopie aufnimmt und damit die Dialektik von Freiheit und Ordnung beschwört, strahlt in die Zukunft. Diesem Programm sind Herausgeber, Redakteur und Verleger verpflichtet.